Well, it's 2018 and the Target Tendonitis website, as you can see, has been redone with a completely new look. The old site was getting kind of stale, and some of the back-end tech stuff was out of date, so I hired a guy to come in and overhaul the whole thing. The site is still being built out; I'm in the process of porting over all the old blog posts and stuff, but the main part is here and done. Hope you like it!
In the same spirit, I am going to release the fourth edition of Target Tendonitis soon. It will have links to even more videos, an expanded FAQ section, and some updated nutritional recommendations. If you order the 3rd edition now, don't worry; if you want the updates I'll be happy to send you the new version once I get it done. Just shoot me an email (the address is in the ebook) and I'll put you down on the list.
Finally, I've decided to start posting about topics other than tendon pain. I'll still keep on with the tendon information, but there's only so much that can be said about tendons, and I want to expand the blog to encompass some other topics relating to general health and fitness (especially for us older folks, those on the far side of fifty). So I'll be talking about exercise, and nutrition, and body maintenance not only as they relate to tendons specifically, but on more of a general level as well.
Best wishes to everyone for the coming year (and beyond!), and I hope that this blog will become even more useful as time goes on.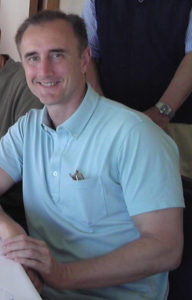 Alex